There had never been an Australian represented in The International Wicker and Weaving Festival in Poland which is held every 3 or 4 years. 160 Basketry Artists from 60 countries attended in 2015. Having Jo there meant they included every continent.
Jo is pictured here with Andrzej Pawlak, the commissioner of the Festival whose vision and hard work make the festival possible.

​
Jo was invited by Andrzej Pawlak to compete, in Towy Tomysl, (pronounced Nova Tomish...or similar!) Poland, in August 2015 and make a piece of Basketry to be displayed in their Museum Collection for ever. Andrzej said Jo would be 'Saving the Honour of Australia' by attending, and completing his vision to have every continent represented. She marched in the parade with the Australian flag, represented her country at the Banquet and the huge Presentation Ceremony. Apparently the last event had 55,000 visitors through. This year they estimated 100,000. It is a major Festival with a Basketry Market and Lost Trades Fair alongside and a hops festival as well. There was also a forum (with English translators) with presentations discussing basketry in various countries including Africa and India.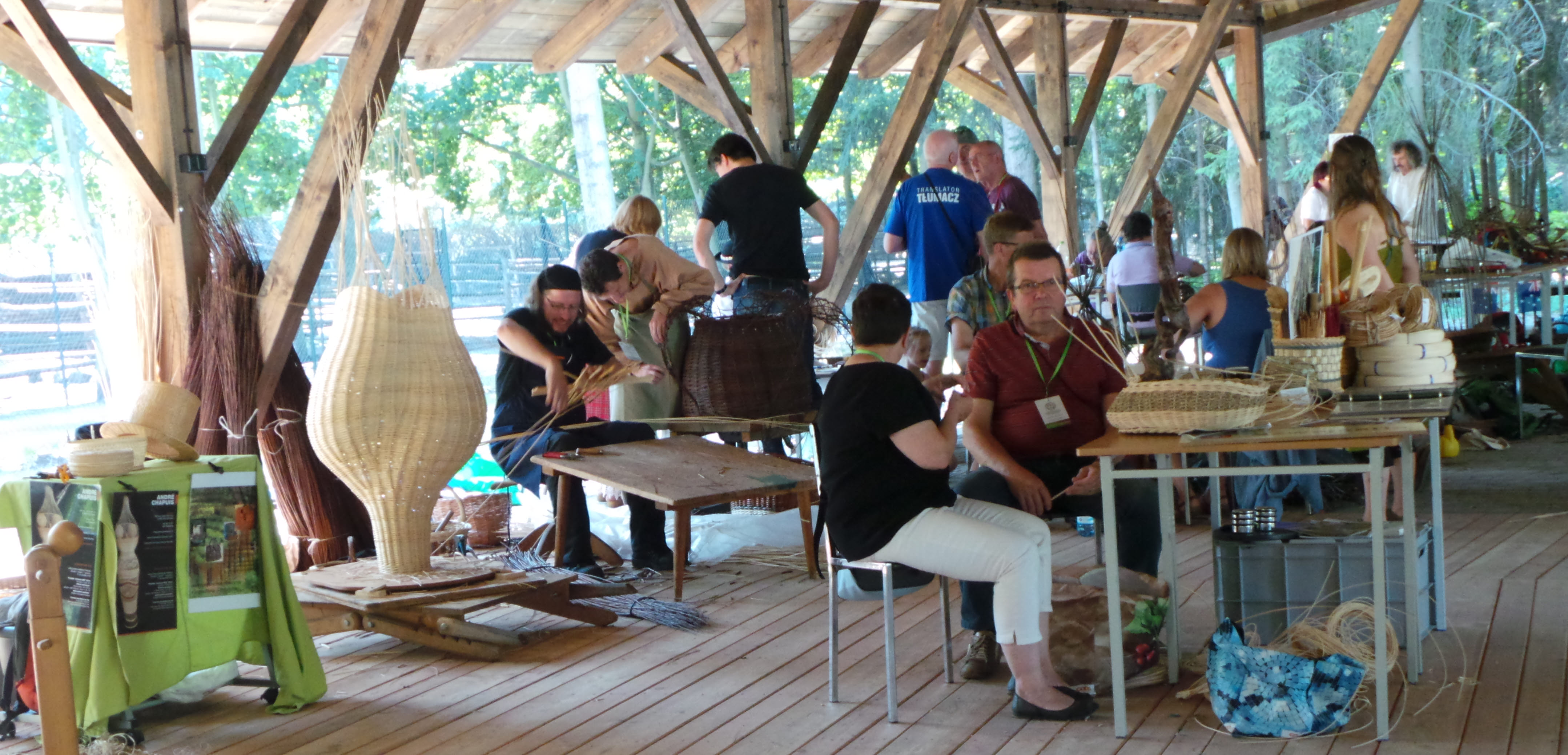 Jo used Australian natural materials (Cordyline) to exhibit the different flavour Australians have in Basketry, not having access to Basket Willow as they do in Europe. There was a lot of interest in the materials and she was asked to make a special piece to add to their display of basketry materials in the Museum.. For her efforts in the 'Artistic' category she was presented with a large woven willow cup with a gold medal stating 'Distinction' (in Polish). She also received a small custom made bottle of Vodka with a willow stick inside, and a certificate for participating.
The work she created for the competition is now exhibited in the National Weaving Museum in Nowy Tomysl, Poland.
.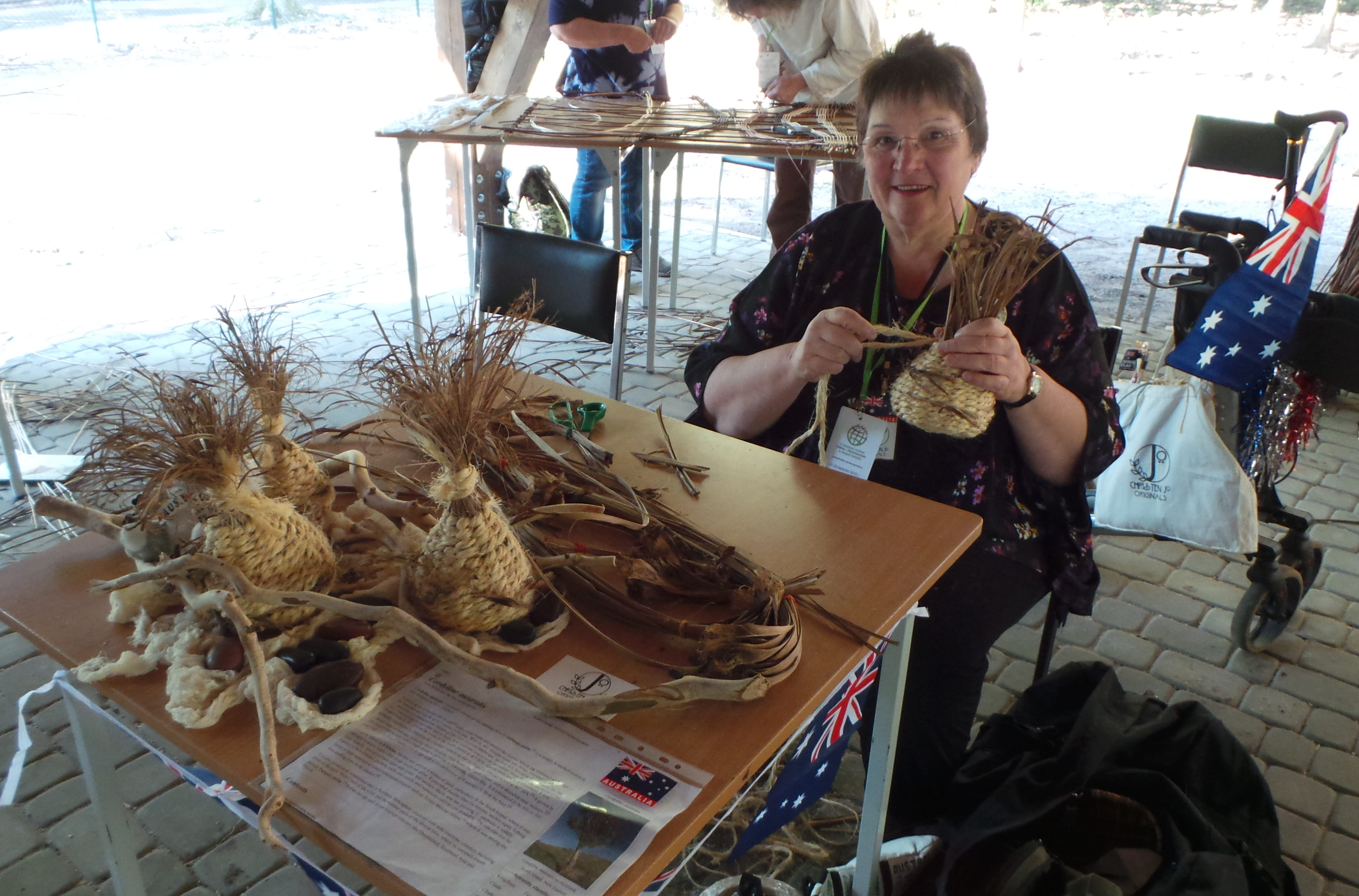 All the participants were extremely friendly, the young interpretor befriended her which was handy when she needed to understand what was going on, and she came away with a lot more overseas friends. Five of the people she met or was taught by the previous year in Germany and Spain were actually place getters in sections of the competition and another was one of the judges. There is so much talent over there. She appreciated the opportunity to meet and get to know so many talented artisans.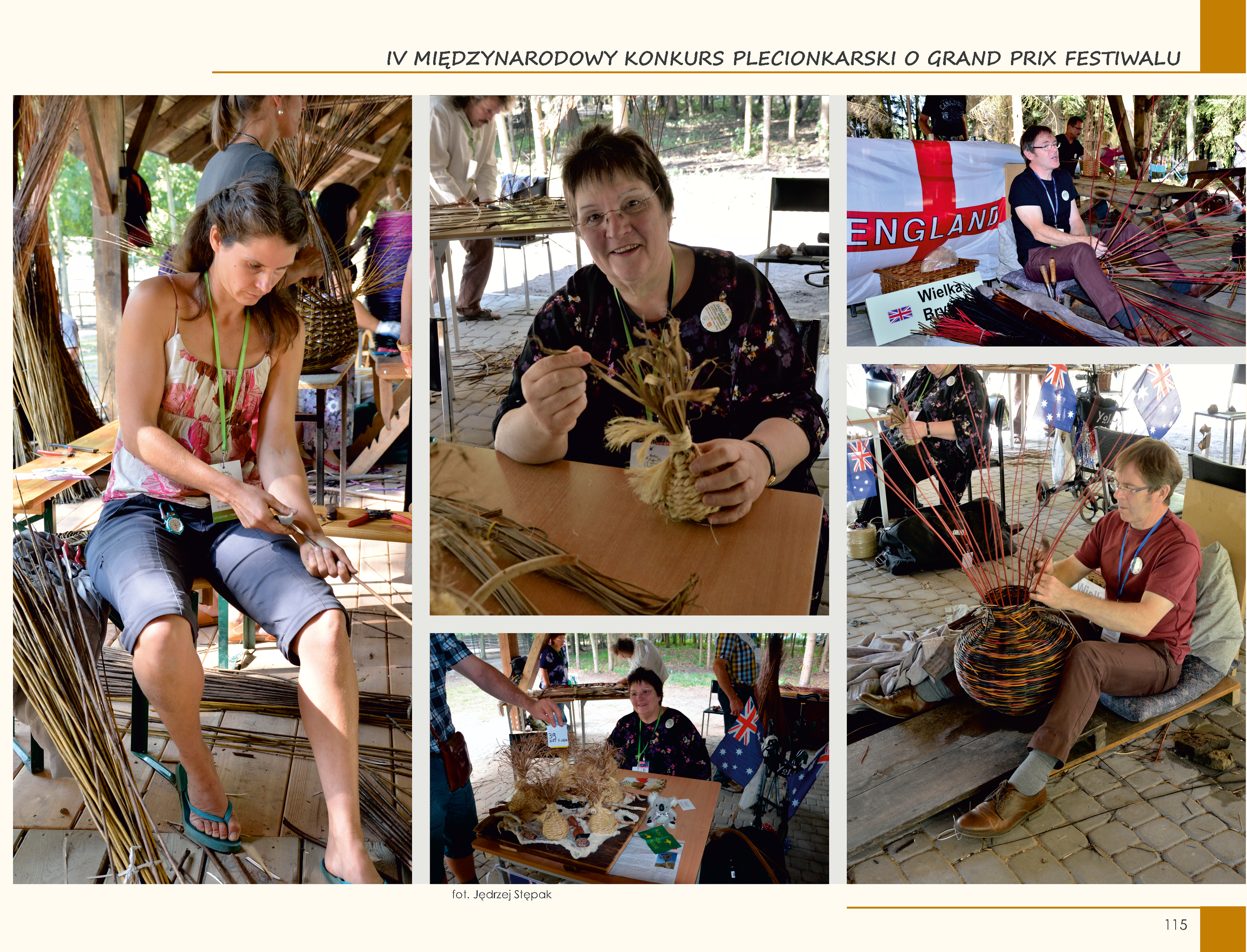 Before the festival, on landing in Amsterdam Jo was treated by Lucienne and Hans Kramer of the Wonderful Willow facebook page, to visiting a local museum and basketry workshops all over the Netherlands, including those of Sven Hoogerhound, Jose Schilder & Jan de Vos, Mieke Langenhuizen and Ina Singeling. ​After the festival she travelled to Denmark to work in the studios of professional basketmakers​: Jette Mellgren & Jan Johansen​​, Eva Siedenfaden, Ulla Misser, Ane Lynsgard and Bent Vinkler. She found them a joy to work with. Seeing their work and collections, and gaining inspiration and so much technique was an amazing experience. She was planning to work in 'other than willow', but quite unplanned she fell in love with working in willow. All she needs now is some home grown basket willow!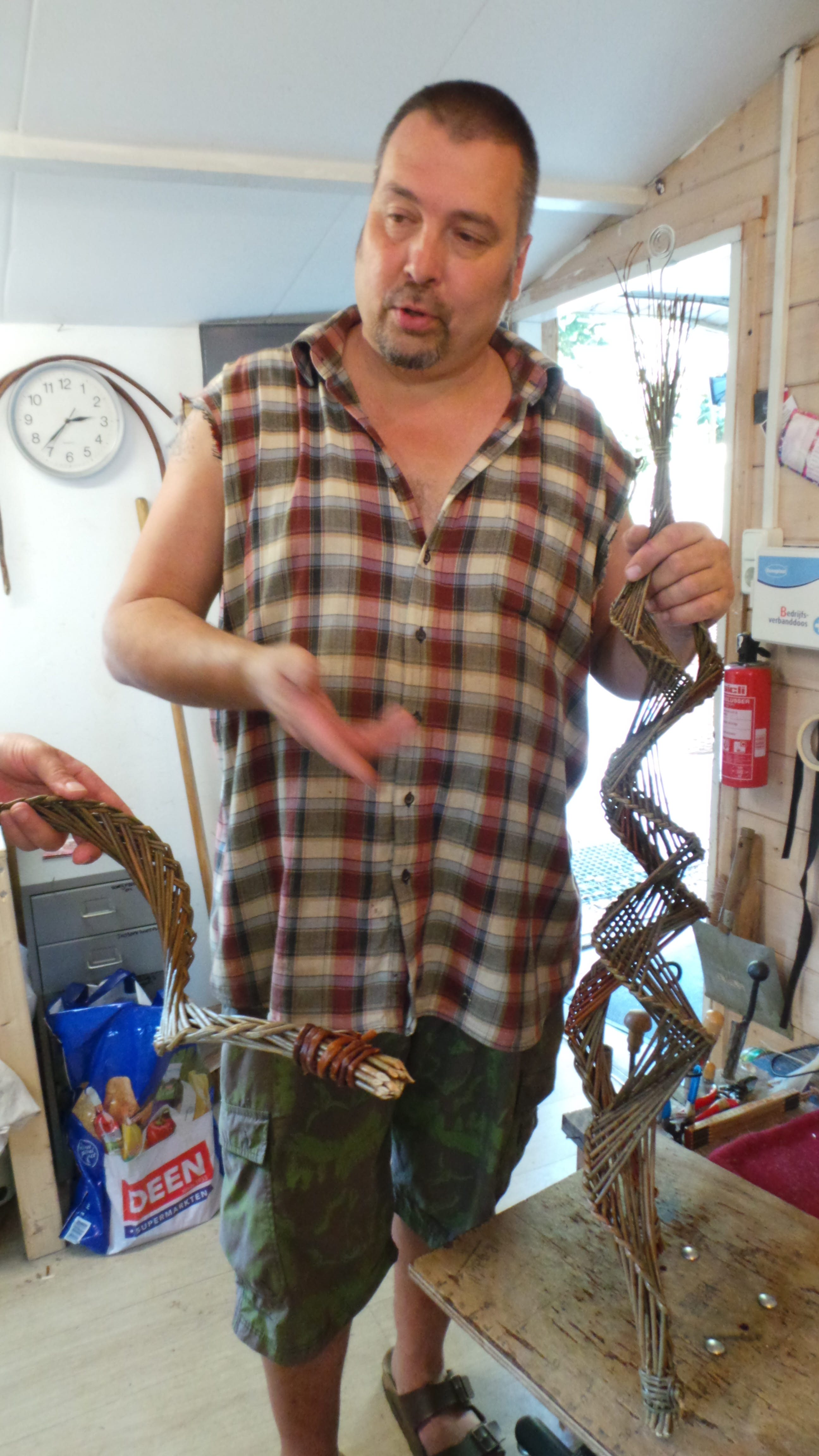 From Denmark Jo traveled to England where she spent most of her time exploring the willow fields and willow basketmakers of Somerset, staying in a restored 16th Century Farm building B&B which was spectacular.
She came home with one suitcase just full of baskets, and the big duffle bag was very heavy with tools and books.
Despite the fact that something went wrong every single day...phone and internet problems, missing a train connection, thunderstorms in all but one of 6 countries, class in England cancelled, accommodation problems, people not there when they should have been, and so on, there was more than enough to make all that appear quite insignificant, and it is the good memories that will remain..